Debbie Rockwell
Mortgage Loan Officer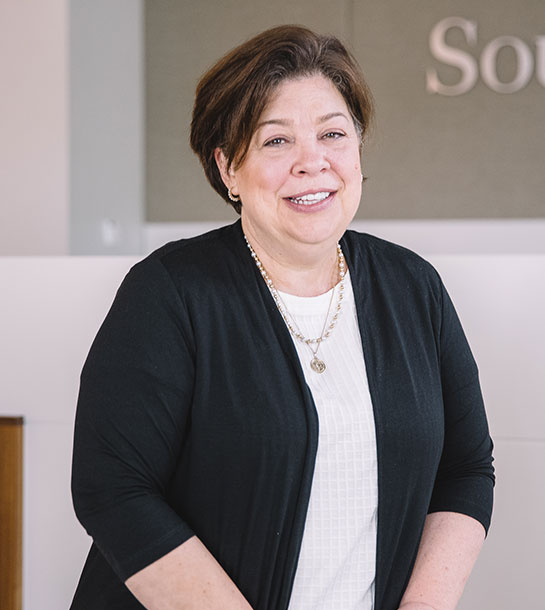 About
As a full service mortgage banker, Debbie has been in banking and lending for over 20 years. She offers her customers a wide variety of loan options, and is committed to helping her clients achieve the dream of home ownership. She considers it her privilege to be involved as an integral part of the purchase or refinance experience. Her business hours are extremely flexible to suit those of her clients.
As a resident of Hoover, Al, Debbie likes to stay active in the community. She has served as Board Member and as Secretary for The Hoover Area Chamber of Commerce, and was recognized as board member of the year twice.
Call Debbie today, tonight, or this weekend to talk about the best loan options for you.
Contact Info
3501 Grandview Parkway
Birmingham, Alabama 35243
F: (205) 637-2301
NMLS#: 433078
Testimonials
Debbie worked on getting us a mortgage when we were in a very unique position, and she had to go above and beyond to help it all come together. She communicated with us very well, and was incredibly kind as she explained every step of the process. We would absolutely recommend her to anyone wanting a really wonderful person to navigate the complexities of obtaining a mortgage!
- Heather
She was always prompt to answer my questions and get time to explain to me minimum details and the options on my mortgage. She was quick and very professional. She has a lot of experience. Highly recommended.
- Karol
Wonderful to work with! Went above and beyond for us, and we're first time homebuyers! Made the process run smoothly, and she kept us in the loop at all times!
- Morgan
Debbie Rockwell was wonderful, attentive, courteous and great to work with. I would recommend her to anyone who wants to buy a home that uses SouthPoint as their bank. Debbie "she rocks".
- Wanda
Thank you so much for being very patient and informative from the very first phone call to now. It has been a pleasure to work with you. You are the best!!!
- Sonya